Now that the fall season is approaching, the cold weather makes us want to stay indoors. This is the perfect time to discover new series or watch some good films on Netflix. Now Netflix has quickly taken over and is producing new series and movies by the minute. Here are a few suggestions of things to watch during your night in.
My #1 suggestion would have to be the Cable Girls:
Now, this is a Netflix produced original series. The show is in Spanish but you can just add the subtitles in English if you need to. This show is great. I think it does a lot for one show that many other shows have failed to do. This show brilliantly showcases the progress of women. It shows the strength, determination, resiliency, and intelligence of women. The show is set in the 1920's so at that time females were thought of as property and nothing else really. I find it sad and frustrating that females were treated in such a way. For example, if a woman got beat and abused by her husband she would not be able to get help from the police authorities for that matter. The police would just turn it around on the woman and make it seem that it was her fault. In this series, you see a beautiful group of women whose lives intertwine and as a group begin to navigate their path in life towards progress as they deal and stand firm against those who are in opposition of them. There is also a great love triangle that involves two very handsome men. The two men also make the show that much more watch worthy. It's hard to choose just one because I understand both loves. One love is the first love, there are loves that can never just fade from your heart. Then there is the other love Carlos, the kind that just burns a fire in your heart and when you are together it's like it's just the two of you in this world. I don't want to give out too much in case you haven't seen it yet lol. All in all, the cinematography is just beautiful, the wardrobe is spectacular, the location is beautiful, etc. I always wanted to go visit Madrid but this just makes me want to go even more now. This show, in a nutshell, showcases how badass women can be.
The love triangle (Carlos, Lidia, and Francisco)
The two very handsome men of the series 😍
The show is on its fourth season now. Go binge watch it.
#2: Ingobernable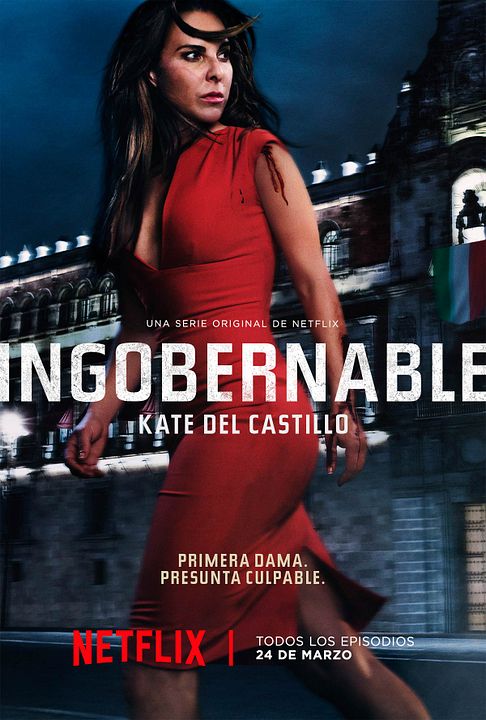 This show is another Netflix original show. This show is really great. This show is about loyalty, bravery, survival, betrayal, love, etc.
#3: The Invisible Guest (Contratiempo)
Invisible Guest is a movie. It is a drama, a suspenseful mystery movie. It is simply fantastic.
#4: The Iron Fist